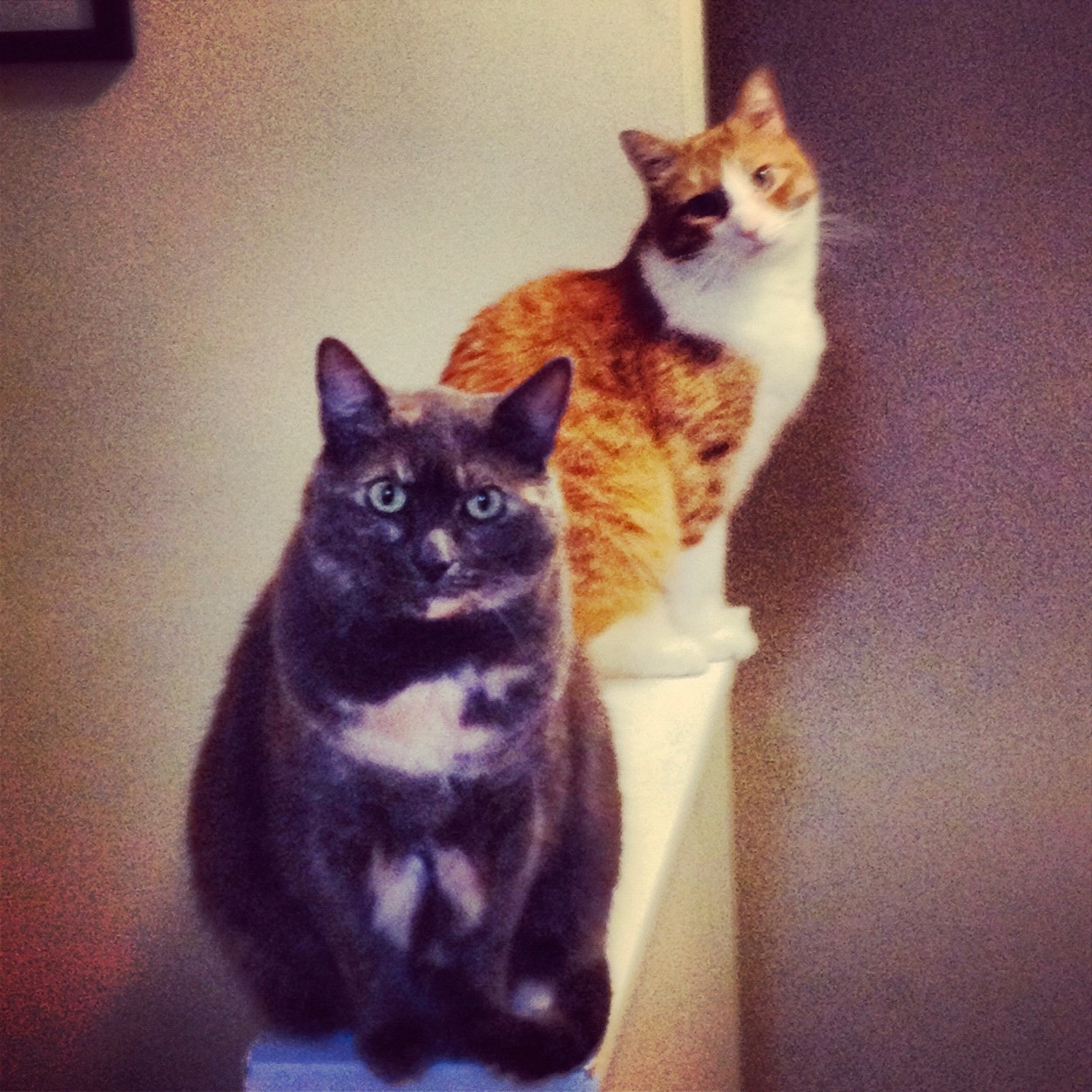 Zoe and Frank.
We have been long time clients of The Cat Doctors and couldn't imagine taking our cats anywhere else! Dr. Sanders is always so loving and gentle with our cats, even Zoe who gets very scared every time we visit. We actually adopted Frank from The Cat Doctors when Zoe was about one year old and they were so flexible to allow us to take Frank for a weekend to see if he was a good fit in our home. Of course we fell in love and Zoe soon followed. The staff is always friendly and helpful and often recognizes us by name. It's great to be able to take our cats to a place that feels safe and like home. We recommend them to all our friends and family with cats.
Chris & Mary D



Long-time client
I have been a client of The Cat Doctors from the beginning and have known Dr. Eileen for even longer. My Siamese cats, Elvis & Cleo have always received the best care and were always welcomed by the staff. Unfortunately, I lost Elvis a few months ago. It is always difficult to let go, but everyone was very compassionate during that time. I recently added two new Siamese kittens to the household, Marshall and Molly. I know they will receive excellent care. They are already favorites at the office!
I recommend Dr. Eileen, Dr. Kerrie, and the staff at The Cat Doctors highly.
John M.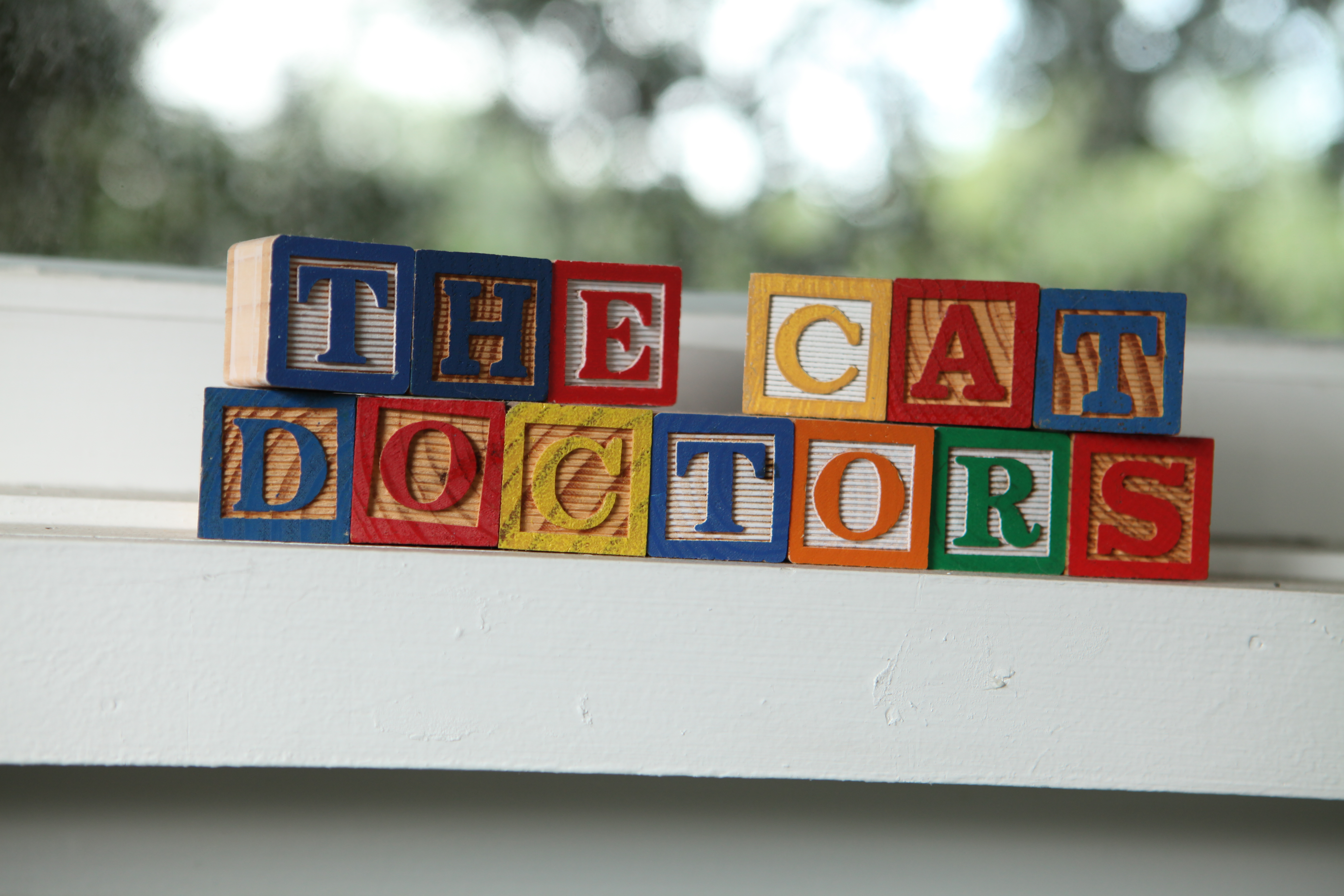 Rhoda.
I can't believe the kindness I experienced in the last month going to the Cat Doctors. I was nervous, scared, and just so upset because our sweet cat, Rhoda, was not himself. Yes him. He had a questionable lump at six years of age. I had heard good things of the Cat Doctors and brought him in. Dr. Eileen Adamo and her staff diagnosed the problem so fast and with so much care... he has a vaccine related fibrosarcoma. One in ten thousand cats get cancer from the vaccine given to him years ago. My daughter and I didn't expect this. He's one in a gazillion to us and Dr. Eileen knew this. I'm in awe at the genuine love they had for a cat they just met. They adored him. Within minutes of diagnosis she contacted the company that made the vaccine and asked for help with medical costs. She gave me great direction in what to do and personally followed up with me to see how things were going with Rhoda. I'm still floored by the knowledge and sincerity of the staff. Thank you friends at the Cat Doctors.
Kindest regards,
Terri J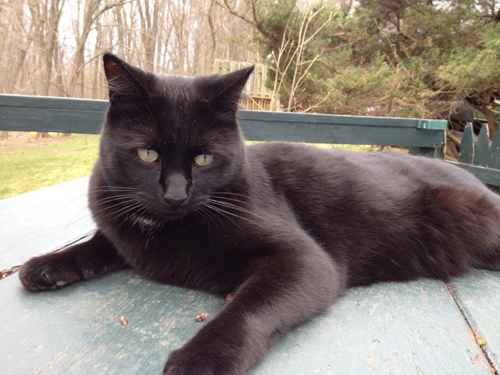 Long time client.
As a long-time Dr. Sanders client, I can attest to her love and compassion for every one of my babies that I bring in. When I am at The Cat Doctors, I feel like I'm visiting family. They know me, they know the rescue work I do, they know my babies and they are extremely knowledgeable on feline care and go out of their way to help all of my babies. Dr. Sanders has taken care of many of my sick kitties and has nursed them back to health. She has always put their best interest in mind and has been completely honest with me about what the issues are and how to address them, even if it's painful to hear. I cannot tell you the number of times that I have had to bring in a sick kitty and they have hugged me, comforted me and gone completely beyond what they were supposed to do to make me feel better.
I would HIGHLY The Cat Doctors. They are fantastic!
Mylene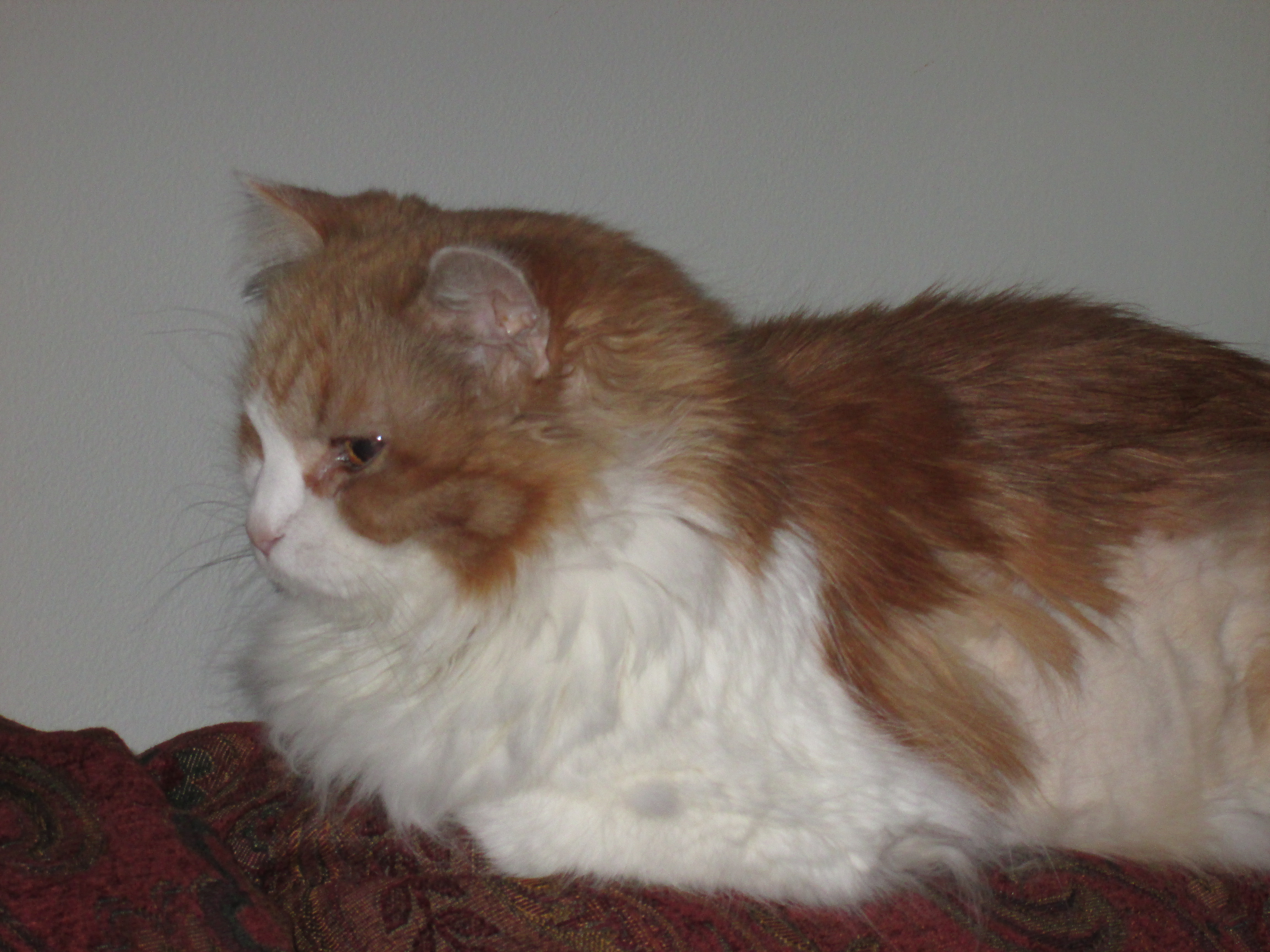 Gypsy (and Mike, Ike, Wispurr and Ruby).
We have been clients of TCD for over 10 years - with a total of 5 cats. The doctors and the staff at TCD care for our pets, as if they were their own. We have experienced "normal" visits for our cats with routine annual exams, and we have challenged the doctors and staff with unusual and unique illnesses. TCD have guided us to seek additional medical care for our cats when necessary, while continuing to monitor the results and communicate with us. All of our cats have come to love the staff at TCD.
We are thankful for all the great care and advice we have received over the years.
Jim & Lori P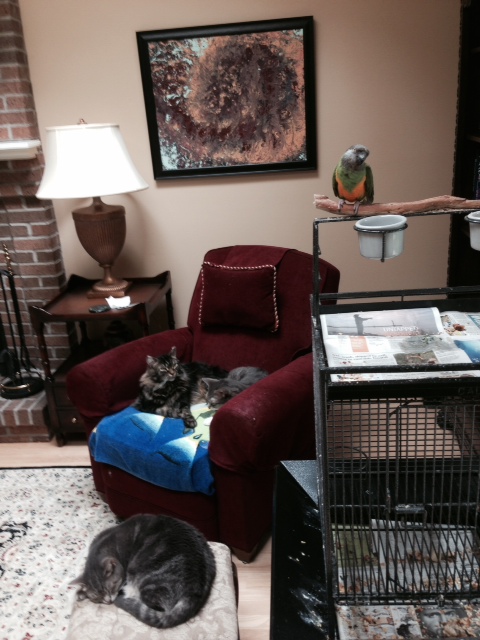 Julia, Keaton, Sebastian (and Birdy).
I love the kind, gentle way my cats are treated at The Cat Doctors. From my very first visit, it was clear that the most important priority of this practice, besides providing quality care, is doing everything possible to make sure their feline patients feel safe and secure and respected. The staff are professional, friendly and knowledgeable and give you all the time in the world to answer questions and address concerns. One of my cats had severe stomatitis and had to have all of his teeth removed. Dr. Sanders performed the dental work and did an outstanding job. I am very grateful to have found The Cat Doctors and recommend them to anyone who wants the very best for their pets.
We recommend The Cat Doctors highly!
Cate H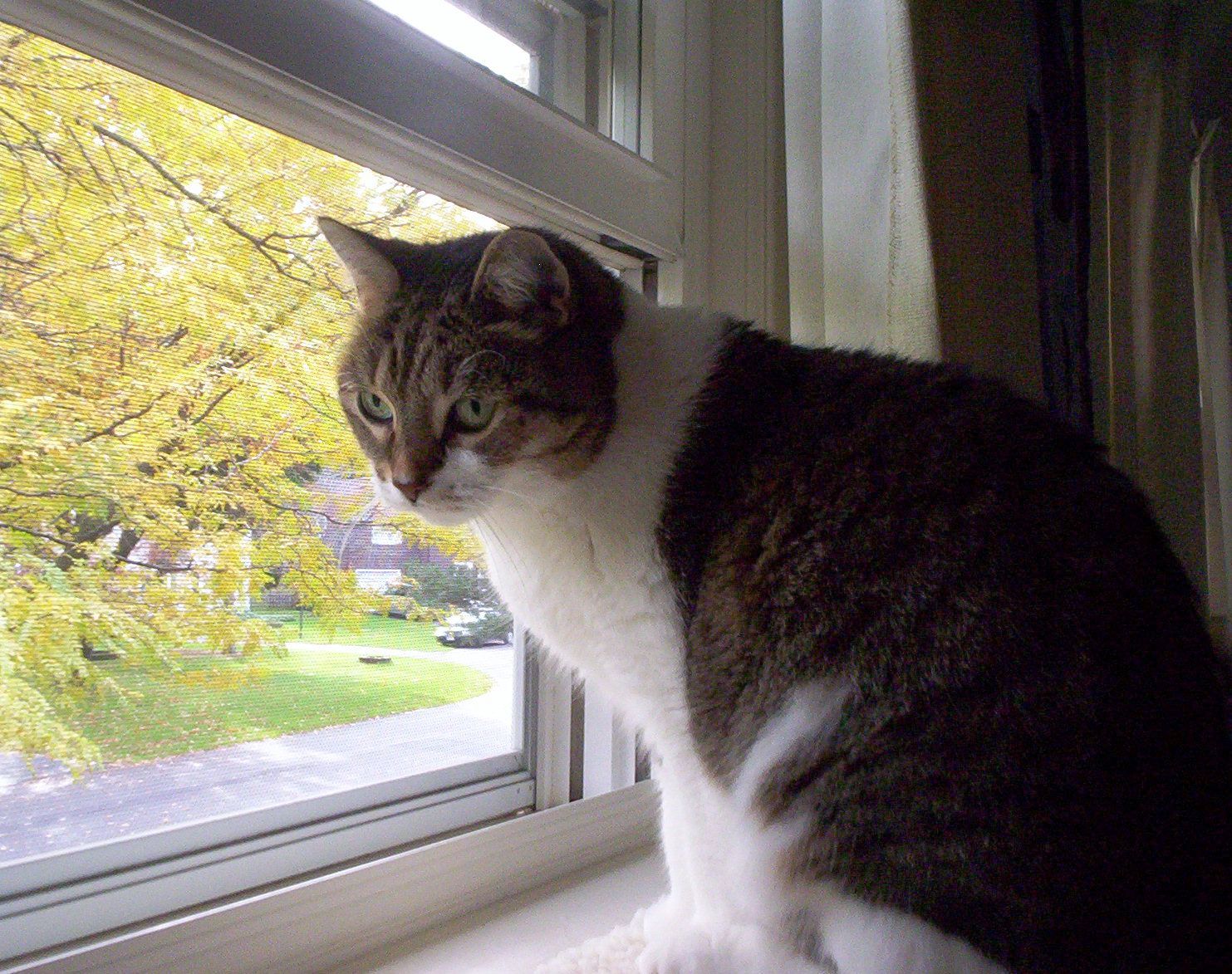 Stasia.
My kitty Stasia and I are very satisfied clients of The Cat Doctors! Stasia is a senior kitty with a number of ailments, all of which are being attended to and well managed with Dr. Sanders' expert care. She is knowledgeable and compassionate, thoughtful in her approach, and always takes time to answer questions and reassure the anxious pet parent. All of the staff have been friendly, helpful, and considerate. (Stasia has a special fondness for Trish).
We recommend The Cat Doctors highly!
Two thumbs and two paws up!
Kathy U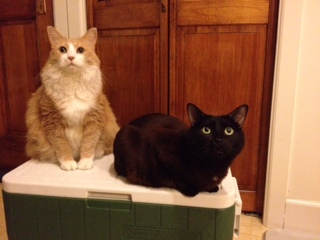 Apollo.
We are so happy that we found The Cat Doctors. We find it very comforting to know that our cats are being treated and cared for by experts who see cats only. This level of specialization and expertise led to a successful treatment plan for one cat which went undiagnosed by previous vets. We find it reassuring that any treatment Dr. Sanders recommends for us is what she would do for her own cats. The entire team at The Cat Doctors are dedicated professionals who provide excellent service and a very high standard of care. We would never consider taking our cats anywhere else.
Scott & Lauren E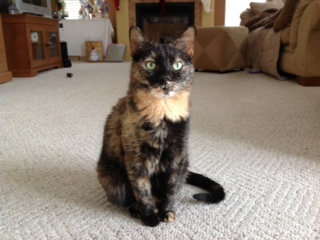 Peanut.
My first contact with The Cat Doctors was many years ago when I acquired my brother's 9 year old tuxedo cat, a beautiful sweet tempered little girl named Peanut. I was a first time cat owner (only had hamsters prior), and Dr Adamo was there to guide me when I had questions or concerns. Dr Sanders joined the practice soon after, and became instrumental in Peanut's care in her later years.
Peanut had multiple health issues in her later years, and though we were able to deal with the most common issues (kidney disease, diabetes, etc), she acquired an adrenal tumor which was not usually seen in cats. This particular issue was unprecedented at the time, and both Dr Sanders and Trish Febrey went to great lengths to assist us during this time.
Peanut passed on Feb 13, 2011 at the age of 16. The Cat Doctors staff grieved with me.
9 months later, I fostered an 8 year old Tortie named Mindy (through Four Legged Friends). I adopted her 4 months later, and there was never a question as to where we would go for her care.
The Cat Doctors staff is always professional, patient, and kind. They have great compassion, not just for their furry clients, but for their client's owners as well.
Tina S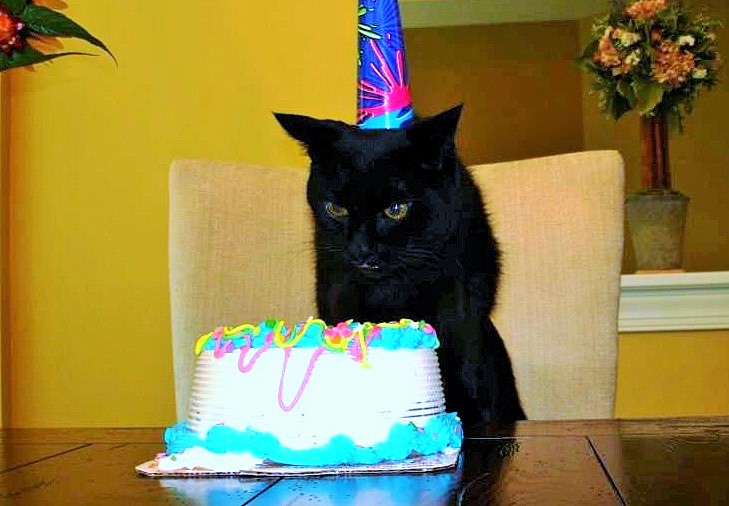 Sammy.
I send this testimonial with a tear-drenched face as I remember my beloved Sammy. We started seeing Dr. Kerrie when Sammy was about 16. He was diagnosed with CRF (Chronic Renal Failure) a couple years prior. I was most impressed with Dr. Kerrie's knowledge of elder kitty diseases. She taught me so much so I would fully understand and make the best educational decisions of how to treat Sammy's CRF progression. I've shared my entire life with cats and Dr. Kerrie is the most competent vet I've worked with. Everyone at the clinic shows so much care and compassion, as well as competence and a special interest in cats. To say they go above and beyond is an understatement. I've had my emails answered after hours and Dr. Eileen has even met me at the clinic on the weekends, after hours, when I've needed supplies, as Sammy's well being was always most important to them. As Sammy aged and his condition progressed, many tears were shed in that little yellow house on Penfield Road. I received so much love and support from everyone at the clinic. It's as if they turned their care plan toward guiding me and supporting my emotional needs. This photo is of Sammy's 19th birthday, shortly before he went home. I can honestly say I do not think I would have had the time that I did with Sammy if it was not for their extensive knowledge of cats and the special interest they took in Sammy. Dr. Kerrie kept Sammy as healthy as possible with a good quality of life and gave Sammy and I "time"... and that was all I asked for. I thank everyone at the Cat Doctors for all that they do for these amazing, underappreciated, mysterious creatures. I would not trust the care of my kitty children to any other clinic. And to Sammy -- I Love You More
Christine P.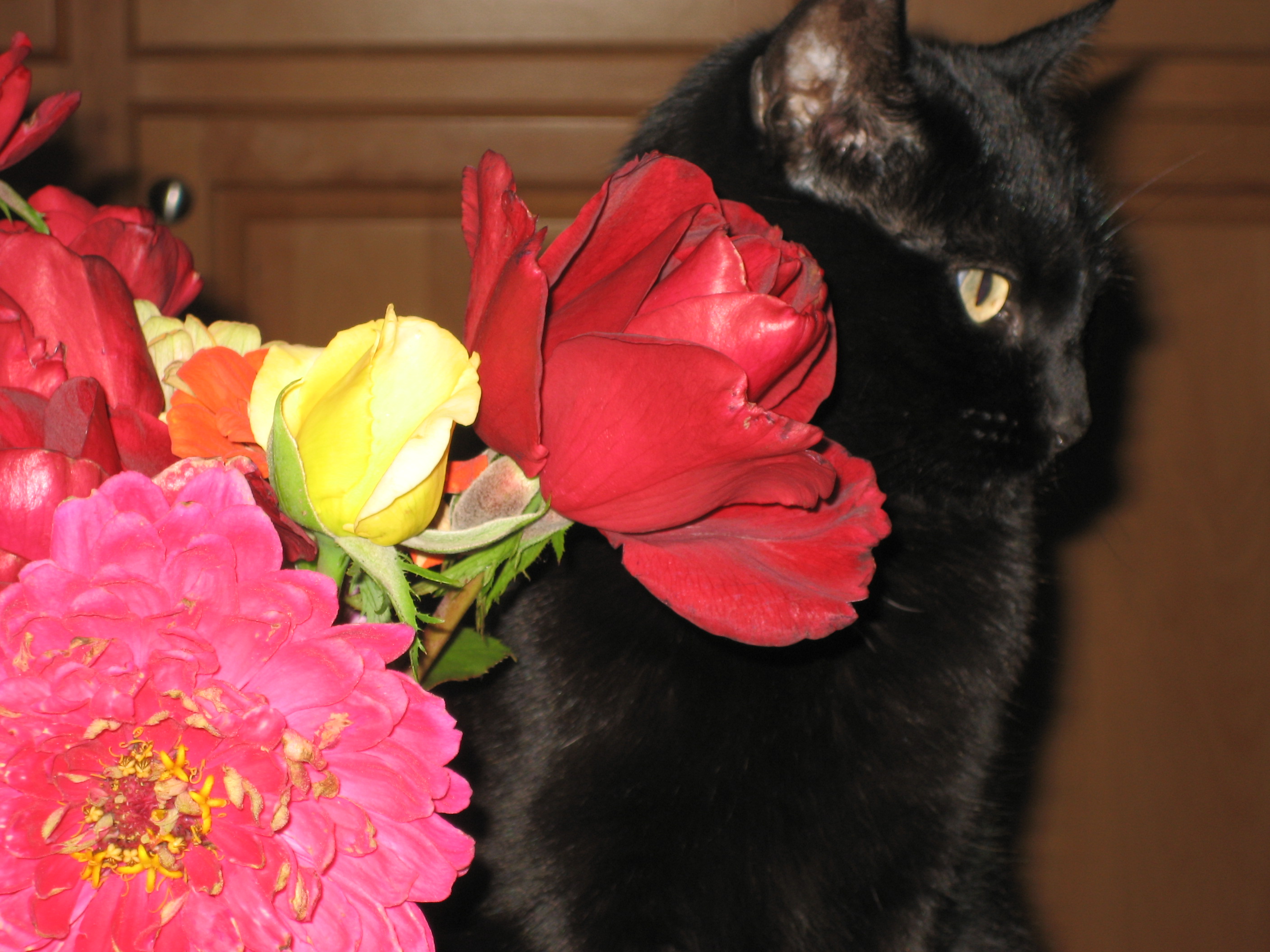 Marley.
Words cannot express the depth of my gratitude to not only Doctor Sanders, but also to her entire staff. Marley and I moved from California in 2012. Marley was extremely ill with digestive "issues" that had not been adequately addressed by her previous vets. I had never been to a cat specialist before... didn't know they existed... and could not believe the difference it made in the care Marley received. From the day I walked in and was shown a cat "piller" and was told, "This is going to be your new best friend", I realized just how much of a difference it truly is! Marley always had red marks on her chart signifying that she might scratch or bite. Dr. Sanders just laughed at her and understood why she might feel like hissing when she's angry. Marley almost died but Dr. Sanders persevered with her care. She spent time trying to figure out how best to help her and was able to improve the quality of life in addition to saving her. I have had two more wonderful years with my beloved kitty girl and owe this to the Cat Doctors. If that isn't enough, know that everyone who works at the Cat Doctors, loves cats. Thank you Kerrie, Trish, Liz, Jen, Janette and Kristina. You are wonderful! I don't know you Dr. Eileen but I am sure you are fabulous too!
Karen




Kisses from Goldilocks.
Dear Drs. Kerrie & Eileen & all The Cat Doctor's Team.
You are a very special group. My cats have always had wonderful care. I had a very sick cat for some time and Drs. Kerrie & Eileen went above & beyond to help him with much compassion. The staff is always supportive. I board my cat with them & know she is safe & well taken care of.
Joan L.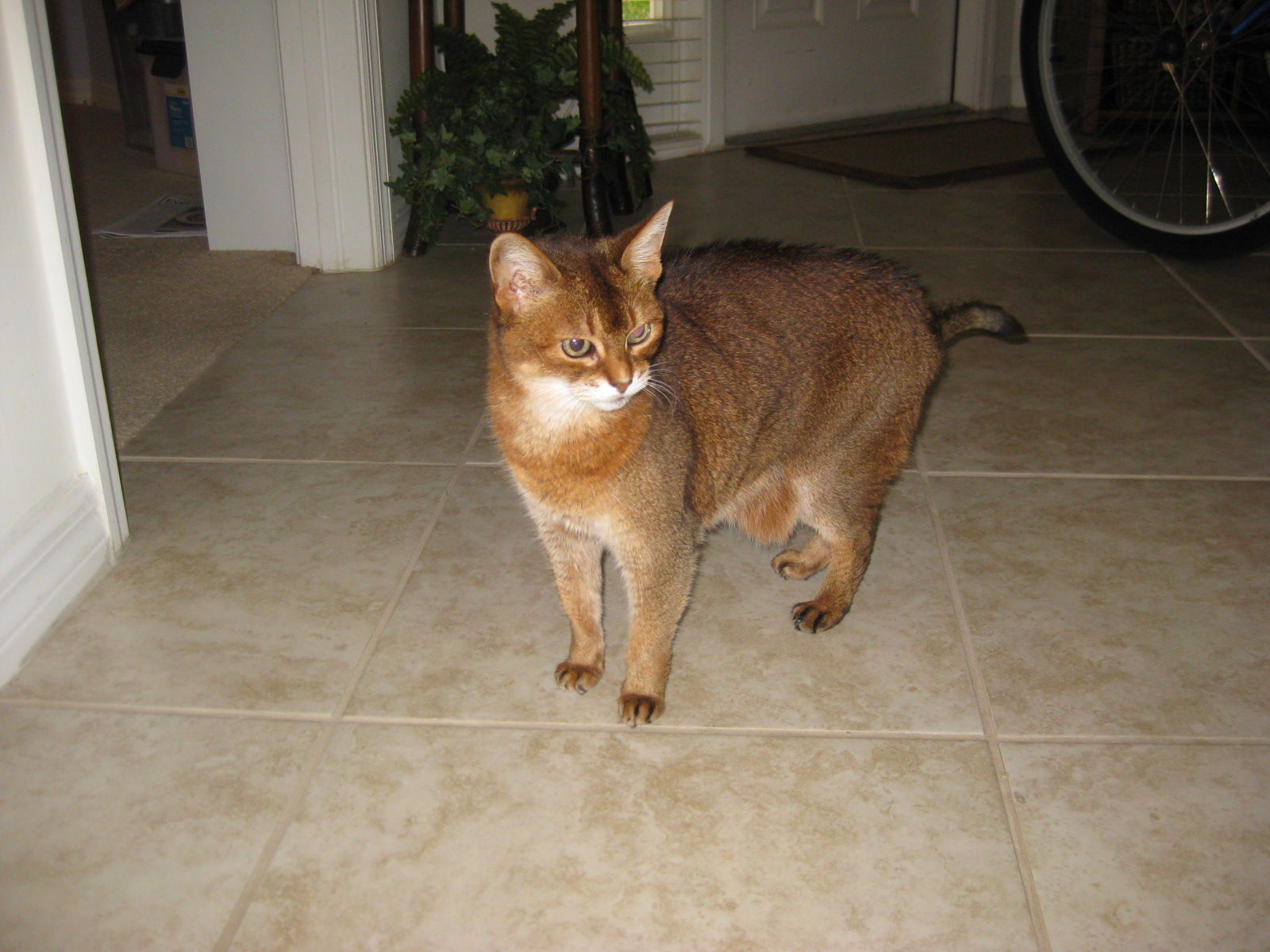 Cinnamon
Hello, I am writing this testimonial to tell you all about the wonderful people and services at The Cat Doctor's. I can tell you from my personal experience that there is no better Veterinarian facility that caters to the needs of your babies and to their owners in the area. Dr Kerrie and Dr Eileen are amongst the most competent and caring Vets I have meet during my long 35 year association with my cats. They take the time even beyond the office visits to make sure that your cat will get the best possible care, and that the owners have a full understanding of the issues at hand and the recommended treatments and options. The office staff was very helpful in helping me with appointments, visits, and the medications we received here in Florida where we spend most of our time. I would and have given high recommendations for the office and encourage all of you reading this to do the same.
I am writing this at a sad time for our family and it brings a tear to my eye to type out these words. Our best friend, Cinnamon, a Ruddy Somali girl recently passed at age 16 from some long standing medical problems. During the 3 years that Dr Kerrie treated Cinnamon she was a very active partner in helping Cinnamon to continue to enjoy a high quality of life until the very end. I miss my girl terribly, but I'd like to again thank all the wonderful people at the Cat Doctor's and especially Dr Kerrie for her support in what is a very difficult time for me.
Ray P.



Client interaction through social media
The Cat Doctors has a growing Social Media presence. Follow us on Twitter
@thecatdoctors
and
like us on Facebook.
. Also, let us know what information about The Cat Doctors we can share with you.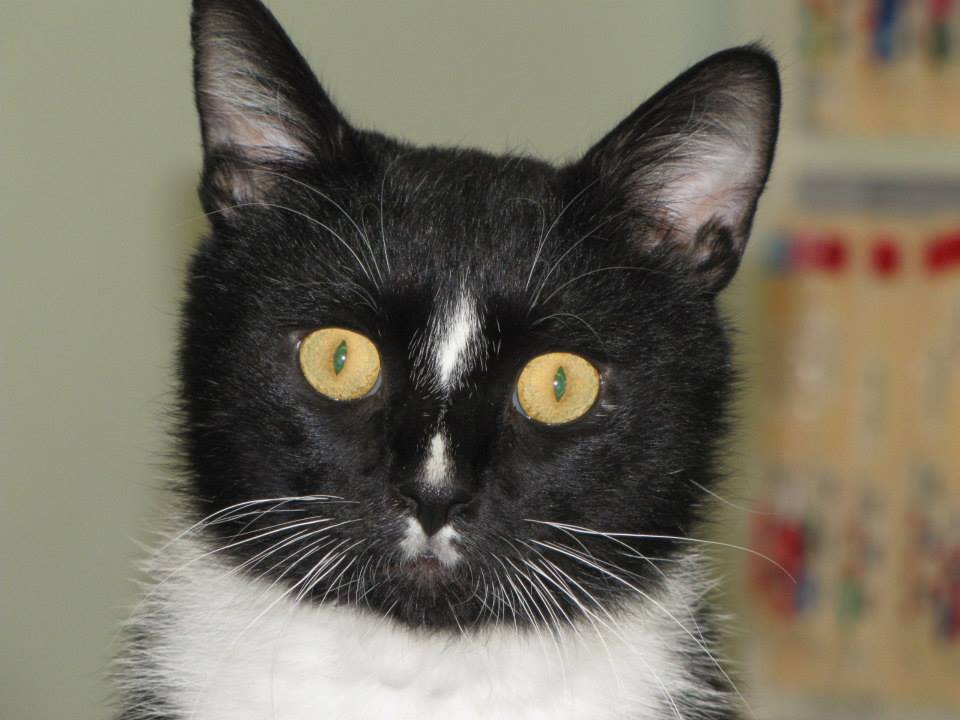 The Cat Doctors Client Testimonials
Please enjoy the letters of gratitude that our clients have sent in over the years, thanking The Cat Doctors for their compassionate care.


One of our clients wrote an very complimentary blog entry that you can find at the link below."